TAKE CONTROL OF YOUR ENERGY
Tap into the power of the sun with Surepoint Group's solar solutions.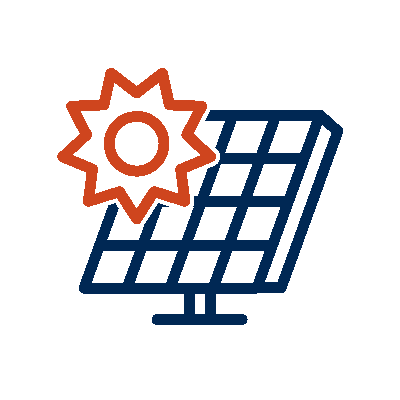 Surepoint Group offers residential and commercial Solar PV installations. Connect to BC Hydro's grid using the Net Metering Buyback Program or install a backup battery to go off the grid. Specializing in steel roof installations, Surepoint Group can help you through all your solar and electrical needs.
Solar technology is rapidly improving. With more efficient and responsive systems, solar is becoming a better option for homes on Vancouver Island.
Find out if solar is right for your property here.
​
The greener home grant is available to Canadian residents. There is a potential for each home to receive the $ 5,600.00 Greener Home Grant for solar. Contact our team today for all the details and let us expedite your access to the grant by booking your Energy Advisor appointment for you.
​
With buildings, including homes like yours accounting for 18 % of Canada's greenhouse gas emissions, energy-efficient retrofits are an important component of Canada's commitment to reaching net-zero emissions by 2050.
​
​
We provide installations of
EV charging stations at home or at your place of business.
Full installation of solar photovoltaic systems to residential and commercial properties.
For off grid solar and
power grid loss.
Here are some compelling reasons to use us to install your solar investment:
​
We provide free consultation and design.

We can take your design and provide an accurate monthly breakdown of how much energy you

will produce.

Unlike other installers, all of our installers are certified electricians, and we work in partnership

with Cowichan Valley based Coast Roofing Ltd. to ensure that your solar array is installed safely

and is made to last.

For Grid-Tie systems, we will manage all the engineering and BC Hydro applications.

We are cost effective. We want your solar to be affordable. The quicker it pays itself off, the

better it is for everyone.